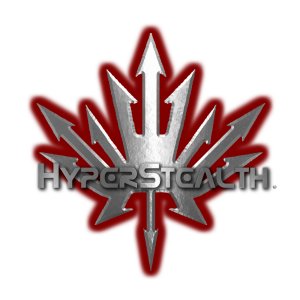 Jamaica Defence Force (JDF) selects Hyperstealth's Camouflage for their Ground and Naval Uniforms
(April 27, 2014, Vancouver, B.C.) Hyperstealth Biotechnology Corp. President/CEO, Guy Cramer, announces the Jamaica Defence Force (JDF) unveiled a new Digital Combat Uniform (DCU) (designed and exclusively licensed from Hyperstealth) to replace the Disrupted Pattern Material (DPM) camouflage that soldiers have worn since 1992.
Chief of Defence Staff, Major General Antony Anderson, said the new uniform has security features, which will ensure that it does not end up in the hands of criminals.
The new uniform, which will have both land and naval variations, is up to 50 per cent more effective at camouflaging troops than the outgoing DPM, as it blends more easily into both the urban and jungle-type terrain and coastal conditions in which the JDF operates.
http://jis.gov.jm/jdf-unveils-new-uniform/
The naval variation is shown to the right.
Permission was granted from the U.S. Navy to use these colors for the Jamaican Naval version as they ruled the Hyperstealth designed pattern is different enough from the U.S. Navy pattern.
The obvious reason the Navy use these colors is to hide dirt and grease stain that are commonplace on a ship but more importantly these colors are to match the Near Infrared Reflectance (NIR) of the ships paint while at the same time disrupting the sailor as a target. This is done so the people on the ship do not give away the location to night vision or to sensors and scopes that function in this part of the spectrum and used by adversaries. Navies spend huge amounts of money on specialized paint for their ships to match their background in the NIR. To provide a uniform which matches that reflection as well as disrupt the sailors to these sensors when they are outside the ship is just logical. So while everyone thought the U.S. Navy made a mistake with the Blue camouflage, they had in fact looked at this issue and made an intelligent choice.
Hyperstealth had accomplished this ship paint NIR matching the sailors uniforms prior with the Jordanian Navy Uniform Camouflage in 2003 - issued in 2004 http://www.hyperstealth.com/ka2/military/index.htm
Images below show the JDF Green based Land/Ground camouflage and the JDF Blue/Gray Naval camouflage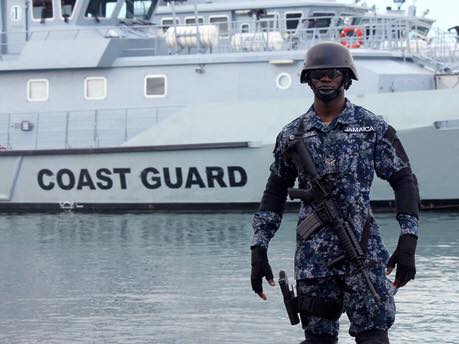 ---
For more Camouflage news go to the HyperStealth® Home Page
HyperStealth is a Registered Trademark of HyperStealth Biotechnology Corp.
This page is © Copyright 2015,Hyperstealth Biotechnology Corp., All Rights Reserved.