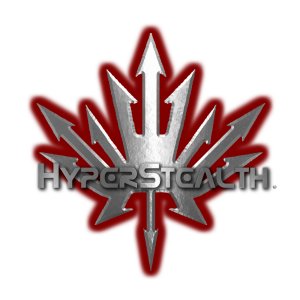 February 3, 2013 Hyperstealth announces Scott D. McLeod CD (Canadian Forces Decoration), CTech, Sargent (Canadian Forces Retired), has joined the Advisory Board of Hyperstealth.
Scott D. McLeod, CD, CTech, Sargent (Canadian Forces Retired)
Mr. McLeod is a veteran of the Canadian Military, with 20 years of experience on both the operational and procurement sides of the Canadian Army. He dedicated the last eight years of his military career with the Special Forces.
Since he retired in 2005, Mr. McLeod gained valuable experience while working for two of the top Military and LE distributors in Canada, before moving on to International sales for a top US Military Laser company. He currently operates his own consulting company.
Over the last eight years, he has developed sound expertize with many facets of the Federal procurement procedures worldwide, both from the industry and end-user sides. His expertize covers many areas and capabilities, such as: night vision; thermal sights; day optics; military grade lasers (JTAC, CAS & EOF); radiation detection/protection; body armor; and small arms weapons. These are just a few of the areas where Mr. McLeod has been successful.

He is a certified Electro-Optic Technician; Electronic Technician; Level II Alarm Installation Technician; Laser Safety Officer; Radiation Safety Officer; Range Safety Officer; Small Arms Instructor. He also has certification in Evasive Driving Techniques; Surveillance and Counter Surveillance Techniques; and Research and Development.

A devoted husband and step-father of two, Mr. McLeod resides in Ottawa, Canada. His personal beliefs are honesty, integrity and trust, on which he has built his reputation on.
---
For more Camouflage news go to the HyperStealth® Home Page
HyperStealth is a Registered Trademark of HyperStealth Biotechnology Corp.
This page is © Copyright 2014, Guy Cramer, All Rights Reserved.