Patterns may be licensed only with permission.
HyperStealth ConSEALment™ (Camouflage adhesive 3M® vinyl) Order Page
We have removed the specific ability to order these wraps.
HyperStealth now has three patterns available in the 3M vinyl; Razzcam, Spec4ce and HollowTex, each available in numerous color schemes. These are meant for commercial purposes and not for military use.
All material will be printed in Vancouver, Canada by a certified 3M Scotchprint® fabricator; no other company will be authorized at this time to print these camouflage patterns. Orders will take just 2-3 weeks to manufacture (please allow 6-8 weeks for delivery), Please contact us for square footage of specific vehicles. The printed material is then shipped to the customer or a 3M qualified installer (most major cities have one) - the cost of installation is not covered by the purchase of the material. Price will be based on a square foot calculation.
Smaller scale camouflage pattern versions of the Printed 3M Vinyl Wrap similar to the scale seen on uniforms will be available to purchase in 10 foot square, 50 foot, 100 foot and 200 square foot sections - these could be placed on numerous non-vehicle applications such as airsoft and paintball guns, masks, ATV's... The 3M material is fairly easy to apply (for small personal jobs), it can be removed easily without residue allowing simple conversion to a different color scheme, it does not stain and can be washed with water and it will protect the finish on the object. Installation needs to take place at temperatures above 50 degrees Fahrenheit.
A new matte laminate placed over the printed surface (by the printer) reduces the reflection to a gloss level of 20 but this option voids the 3M warranty so we have included the option of the 3M vinyl laminate which is covered under the 3M warranty but their is a higher reflection value of 30. 90 is considered a high gloss.
All prices are in Canadian funds (You can convert to your own currency when ordering).
We add an additional 15% for shipping upon checkout.
As of May 6, 2006 $1.00 CAD (Canadian) = 0.903587 USD (1 USD = 1.10670 CAD) see www.xe.com for up to date conversions of most major currencies.
Canadian Residents will be charged 6% GST (Goods and Services Tax)
Installation
The cost of installation is not covered by the purchase of the material and is the responsibility of the customer.
Warranty
The 3M Warranty is void if not installed by 3M qualified applicators
Matte Laminant
The 3M Warranty is void if you order the liquid laminant (placed on the vinyl by the printer) option (20 gloss)
The 3M Warranty only covers the 3M Laminate (30 gloss)
Customs & Duties
You may be subject to import duties and taxes, which are levied once a shipment reaches your country. Additional charges for customs clearance must be borne by you; we have no control over these charges and cannot predict what they may be. Customs policies vary widely from country to country; you should contact your local customs office for further information. Additionally, when ordering from HyperStealth® Biotechnology Corp., you are considered the importer of record and must comply with all laws and regulations of the country in which you are receiving the goods.
Shipping & Handling
Shipping is calculated as 15% of the purchase price upon checkout, we will mail the vinyl, please allow 6-8 weeks for delivery.
---

Uniform Scale
Uniform Scale RazzCam conSEALment Vinyl
10 Square Feet
RazzCam conSEALment Vinyl
Uniform Scale
$130 Canadian
50 Square Feet
RazzCam conSEALment Vinyl
Uniform Scale
$535 Canadian
100 Square Feet
RazzCam conSEALment Vinyl
Uniform Scale
$925 Canadian
200 Square Feet
RazzCam conSEALment Vinyl
Uniform Scale
$1,710 Canadian
---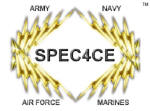 Uniform Scale
Metro color scheme is only available to Law Enforcement and Military
Color scheme "Spain" is pictured on figure to right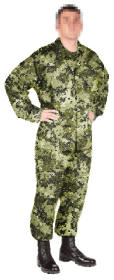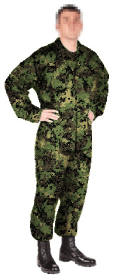 Uniform Scale Spec4ce conSEALment Vinyl
10 Square Feet
Spec4ce conSEALment Vinyl
Uniform Scale
$130 Canadian
50 Square Feet
Spec4ce conSEALment Vinyl
Uniform Scale
$535 Canadian
100 Square Feet
Spec4ce conSEALment Vinyl
Uniform Scale
$925 Canadian
200 Square Feet
Spec4ce conSEALment Vinyl
Uniform Scale
$1,710 Canadian
---
Uniform Scale
Uniform Scale HollowTex conSEALment Vinyl
10 Square Feet
HollowTex conSEALment Vinyl
Uniform Scale
$130 Canadian
50 Square Feet
HollowTex conSEALment Vinyl
Uniform Scale
$535 Canadian
100 Square Feet
HollowTex conSEALment Vinyl
Uniform Scale
$925 Canadian
200 Square Feet
HollowTex conSEALment Vinyl
Uniform Scale
$1,710 Canadian
---
conSEALment story addition: May 16, 2006 U.S. Army comes full circle (or should we say Square) in Vehicle Camouflage
For more Camouflage news go to the HyperStealth® Home Page
---