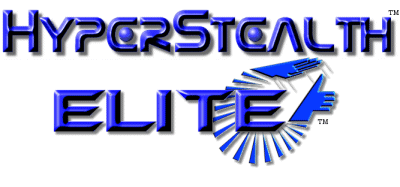 &
Presents
TACAM™
Tactical Assault Camouflage™
These Camouflage patterns were developed using proprietary graphics techniques known as Camouflage Designated Enhanced Fractal Geometry (C2G)
A fractal is any pattern that reveals greater complexity as it is enlarged. Fractals describe many real-world objects that do not correspond to simple geometric shapes
All fractals are derived from a 'positive feedback loop' when the output is fed back into the system as input and looped over and over.
TACAM patterns are copyrighted © 2004 by Timothy R. O'Neill and Guy Cramer, All Rights Reserved. Patterns may only be used only with permission.
TACAM Tactical Assault Camouflage
All uniform patterns are simulated.
---
Oct. 8, 2004 (Boulder, CO and Vancouver, B.C.) United Dynamics Corp. and HyperStealth® Biotechnology Corp. announce that the newly formed National Anti-Terrorism Technology Development and Training Center (NAT2DTC) has chosen "TACAM" (Tactical Assault Camouflage) as their exclusive official camouflage pattern.
NAT2DTC also known as the National Counter-Terrorism Center is working closely with a number of United States Government Departments to Develop advanced Counter-Terrorism Tactics and Technology (CT3) to supplement Federal, State and local agencies.
TACAM
Suburban-Variation
Urban and Suburban Camouflage have been difficult patterns to master as the environment varies from concrete structures to dense forest to dirt playgrounds and back roads. The leading expert on CCD (Camouflage, Concealment and Deception), Lt Col. Timothy R. O'Neill (U.S. Army, Ret.) and Guy Cramer, CCD designer, teamed up to come up with TACAM.
Initially TACAM was only meant as an experimental pattern to show the U.S. Military Branches the differences between Positive Area (areas with rocks, trees and cover) and Negative Area (areas with little cover such as open fields and dirt roads) style camouflages and how coloration techniques could satisfy both environmental polarities.
TACAM
Winter-Variation
In simulations TACAM showed that it could cross over into both negative and positive regions while continuing to disrupt the silhouette (outline) and symmetry (internal) of the soldier in both regions.
The geometric shapes present in the pattern help blend the user into suburban and urban environments where similar lines and shadows are present.
TACAM uniforms will only be offered to trainees, instructors and graduates of the NAT2DTC and will represent those who are advanced in these counter-terrorism training and tactics.
Graduates will be encouraged to take their training back to their original organizations and in turn Instruct those teams through a Special Off Site Instructional Program (SOSIP) being developed by NAT2DTC, providing a feeder system where not only the graduates become more capable but also allowing their full tactical team increased proficiency with the latest tactics and technology. TACAM will be offered to teams that train and complete the SOSIP program.
Building upon their research TACPAT™ (Tactical Pattern™) and TACTEX™ (Tactical Texture™) are under development by the same CCD team as Suburban and Urban patterns for Civilian Law Enforcement and Military agencies. Field testing of these new patterns is expected to take place at one or more of the four planned NAT2DTC facilities.
For more Camouflage news go to the HyperStealth® Home Page
TACAM patterns are copyrighted © 2004 by Timothy R. O'Neill and Guy Cramer, All Rights Reserved. Patterns may only be used only with permission.
TACAM, TACPAT, TACTEX, Tactical Assault Camouflage, Tactical Pattern, Tactical Texture are Trademarks of Guy Cramer and Timothy R. O'Neill
C2G-Camouflage is a trademark of United Dynamics Corp. (A Colorado Corporation)
Fracture Camouflage is a trademark of HyperStealth®.
HyperStealth® Elite is a trademark of HyperStealth®
HyperStealth® is a Registered Trademark of HyperStealth®.
This page and information © Copyright 2004,Guy Cramer, All Rights Reserved.