Patterns may be licensed only with permission.
Hollywood Movie "The Last Sentinel" to use HyperStealth's SpecAm Desert Viper Uniforms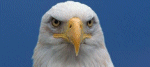 (January 12, 2006, Vancouver, B.C.) HyperStealth Biotechnology Corp. has supplied Stunt Works Inc. with a number of the SpecAm Desert Viper uniforms for use in the movie "The Last Sentinel" which is currently in preproduction, with filming set to begin within the month. Producers have signed actress Katee Sackhoff who plays Starbuck on the new Battlestar Galactica to star in this film.
Matt Anderson, Stunt Coordinator (Stunt Works Inc.) on this Military Action Sci Fi film, is also a U.S. Army (15+ years) GREEN BERET Weapons Sgt/Instructor and served in the Gulf War as a sniper and as a Special Forces School Instructor. Matt recommended to producers that they use the most advanced camouflage pattern uniforms for this movie which is set 30 years in the future. His first choice was the SpecAm (Special Operations Camouflage) Co-Designed in 2004 by Lt. Col. Timothy R. O'Neill, Ph.D (U.S. Army Retired) and Guy Cramer, CCD (Camouflage Concealment and Deception) designer, evaluated in 2005 and deliveries are to commence in 2006. Guy Cramer, President/CEO of HyperStealth Biotechnology Corp. was able to send a number of full evaluation uniforms in the Desert Viper color scheme to be used within the movie.
Initially the pattern was to be used in different color schemes for different locations throughout the movie, however, the evaluation status of the SpecAm uniforms and their limited quantities available from HyperStealth to supply all the requirements of the movie means that only the Desert Vipers can be used for the initial part of the film and another digital pattern will be used for the later sequences.
In the late 1990's Canada changed military camouflage standards by issuing their proprietary "pixelated" CADPAT uniforms as a result of a DND research program based on research from Dr. O'Neill from the Dual-Tex (U.S. Army) program of the late 1970's. CADPAT's improved performance in NATO exercises helped smooth the adoption of the related MARPAT for the US Marines and its ARPAT derivative for the US Army. SpecAm is the newest and most complex of the digital camouflage, however, both Timothy R. O'Neill and/or Guy Cramer have been involved in the previous military digital camouflage pattern development:
DUAL-TEX - U.S. ARMY - Late 70's (O'Neill)
CADPAT - Canadian Forces Developed 1996 (O'Neill's work sited at basis) Issue began in 1998
MARPAT - U.S. Marines Developed 2001 issued 2002 (O'Neill's work is sited as basis)
KA2 - Jordan Armed Forces Developed October 2003 issued 2005 (Cramer)
Gen II MARPAT - Developed 2004 - Still under research (O'Neill/Cramer)
ARPAT - U.S. Army developed 2004 Issued 2005 (MARPAT Derivative)
SpecAm - Special Operations Camouflage developed 2004 - Delivery 2006 (O'Neill/Cramer)
SOPAT - Special Operations Pattern developed 2006 - Still under research (O'Neill/Cramer)
In 2005 the team co-wrote the paper "Individual Soldier Camouflage: What the Sniper's Eye Tells the Sniper's Brain. Timothy R. O'Neill, US Army Defense Consultant, & Guy Cramer, Hyperstealth, Inc. and it was presented to APA Div 21 Annual Symposium on Applied Experimental Research George Mason University, Fairfax, VA, - the paper itself is still considered defense proprietary but public papers on digital camouflage and why it works have been provided by the team (located in the references).
SpecAm is based on advanced fractals: While the SpecAm pattern was designed from natural leaf formations as a scalable fractal (feedback loop) to both blend and disrupt the user from the adversary, the transition to an acceptable desert camouflage was made by shifting the colors to allow for greater blending with the most common desert colors - among the three lightest layers which accounts for approximately 75% of the overall pattern. The 4th layer uses a common red/brown found in desert shadows and rocks. This red/brown is the disruptive element of the pattern designed to breakup the soldiers shape as the human brain can easily identify the shape of the human outline if the main colors don't blend in certain environments and there is inadequate disruption within the pattern.
Matt Anderson is a Stunt Coordinator / Actor. In addition to his work in film he also served for many years with the US Army. He has served as an Infantryman, Paratrooper, and Special Forces soldier. He has also been known to work as a Professional Military Contractor every once in a while. Working in such places as Uzbekistan, United Arab Emirates, Kazakhstan, Saudi Arabia, and most recently in Iraq. He has served as a Special Forces Instructor at the JFK Special Warfare Center, and with varied units such as 3rd & 5th Special Forces Groups, Special Operations Command/Joint Forces Command, USMC Amphibious Reconnaissance Course as a guest instructor, and finished out a 6 year reserve tour at the end of 2004 serving with Naval Special Warfare Group 1 Detachment 219. His company Stunt Works Inc. is located in Los Angeles.
THE LAST SENTINEL, Jesse Johnson-Director, Sentinel Productions, takes place in a bleak future where an army of drone soldiers have taken over Earth. Don Wilson, is Tallis, the last living member of an elite fighting unit known as the 700th. Without leadership, he's become comfortable with hiding from war and focusing on staying alive. But when he meets a young female freedom fighter, he's inspired to take up the fight again.
Principle photography on The Last Sentinel is scheduled to begin in and around Los Angeles on January 15th.
For more Camouflage news go to the HyperStealth® Home Page
New Article August 17, 2005: Something Wicked This Way Comes: New Special Operations (SpecAm) Digital Camouflage
New Article September 3, 2005: The Science of SpecAm Digital Camouflage
Press Release September 14, 2005: NxGenUSA Acquires U.S. license for HyperStealth® SpecAm™
Press Release September 22, 2005: HyperStealth® Camouflage goes Biotechnical
New Article October 9, 2005: Satellite Determined - Regional Specific SpecAm™ Camouflage
New Article October 16, 2005: SpecAm HCD™ (High Contrast Disruption™) Woodland
New Article October 20, 2005: SpecAm UT™ (Urbanized Terrain)
New Article November 13, 2005: SpecAm Desert Jackal Camouflage
HyperStealth News November 24, 2005: SpecAm Production Announcement
January 1, 2006 SpecAm Weapons Disruption Coatings
References:
http://www.hyperstealth.com/specam/science/index.html
http://www.hyperstealth.com/digital-design/index.htm
---